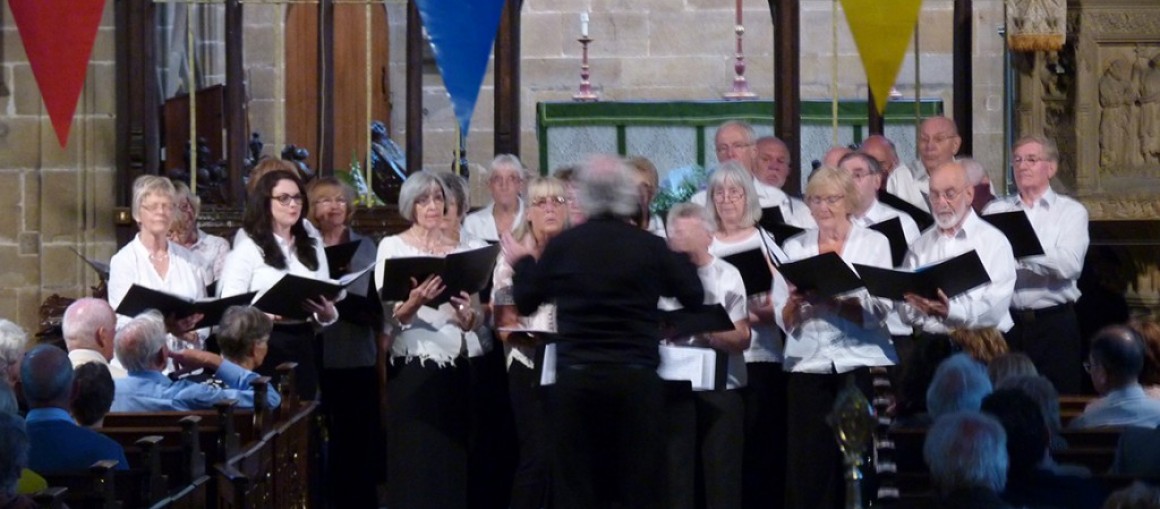 About Us
The Robins Singers is a mixed-voice choir in the town of Bramhall, Stockport. Made up of around fifty men and women from the local area, the choir has entertained and inspired the local community for more than half a century, with a blend of traditional hymns, choral favourites and crowd-pleasing musical theatre classics.
The choir appears regularly in concerts around the Stockport area, and has affiliations with a multitude of other choirs and singing groups from Derbyshire, Cheshire and as far afield as Cornwall.
Now in its sixth decade, The Robins Singers has a new Director of Music, Dennis Kay, whose vast experience with choirs spanning all genres is helping the Bramhall choir to blossom and grow, while ensuring The Robins Singers retains its status as a pillar of the local community.
A History of The Robins Singers
The Robins Singers (formerly The Rollerson Singers) was founded in 1964 by Brian Rollerson, Head of Mathematics at Wilmslow Grammar School, and Choirmaster and Organist at the Bramhall Reformed United Reformed Church – where we we still rehearse today. The choir consisted mostly of relatives and friends of the two places with which Brian was most closely associated – the church, and the local school.
The Rollerson Singers provided entertainment to the local community for more than thirty years under Brian's instruction, until he sadly passed away in 2000. The choir continued under the direction of Joan Walker – a skilled conductor, with a unique talent to search out quality new compositions and arrangements for what was now The Robins Singers – named after the permanent rehearsal venue on Robins Lane.