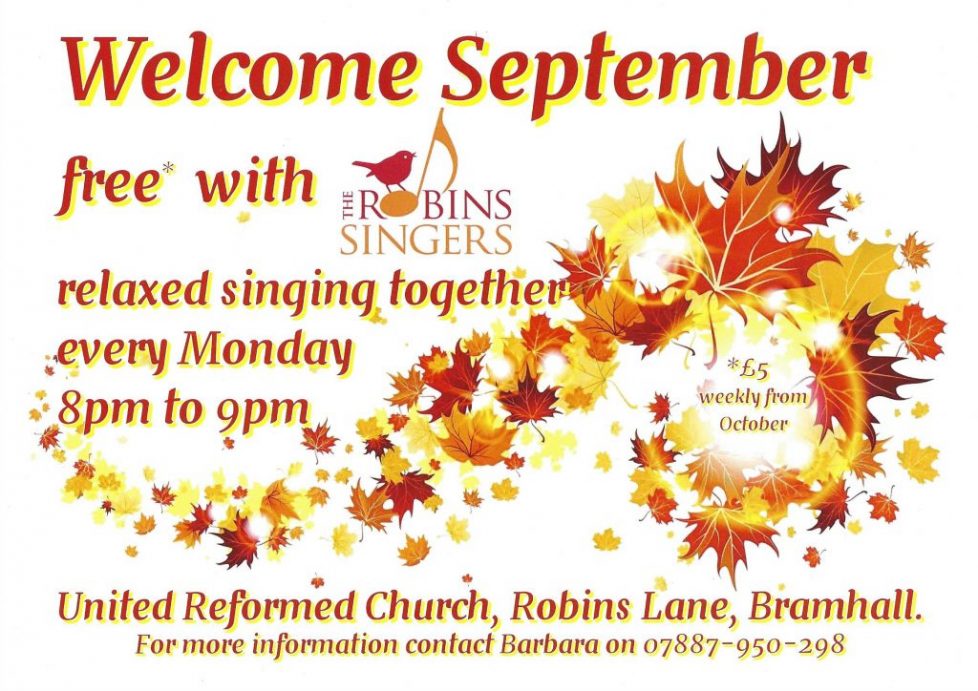 The Robins Singers are please to announce that they will be returning to singing on Monday 6th September at Bramhall United Reformed Church, Robins Lane, Bramhall.
As we find our voices again, we would love you to join us and enjoy the benefits of singing.
Each weekly session will be from 8 p.m. until 9 p.m. and will be free to potential new members for the whole of September (from October the cost will be £5 a week).
For more details please contact Barbara on 07887 950298 or email me on Sec.Robins.Singers@gmail.com
In order to safeguard our members and audience, we have taken the decision to suspend rehearsals for the next couple of months. As a result, our concert on 16th May, 2020, has been postponed until the autumn. If you have tickets for a performance these will be honoured at our next concert. Love and best wisher […]